Sustaining
We're building the foundations to deliver our vision of being a top five family-owned business with a nature positive portfolio by 2030.
Our bold vision of making our investment portfolio Nature Positive by 2030 reflects our commitments to sustainability and working towards building a better future for our communities.
Patrick Meyer
Group Chief Sustainability Officer, Al-Dabbagh Group
Our sustainability goals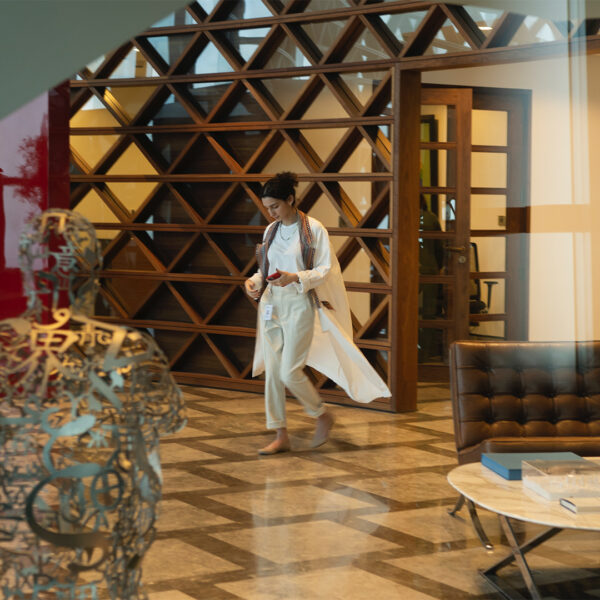 By 2023 we will have sustainability investment criteria embedded in our future partnership and M&A strategy.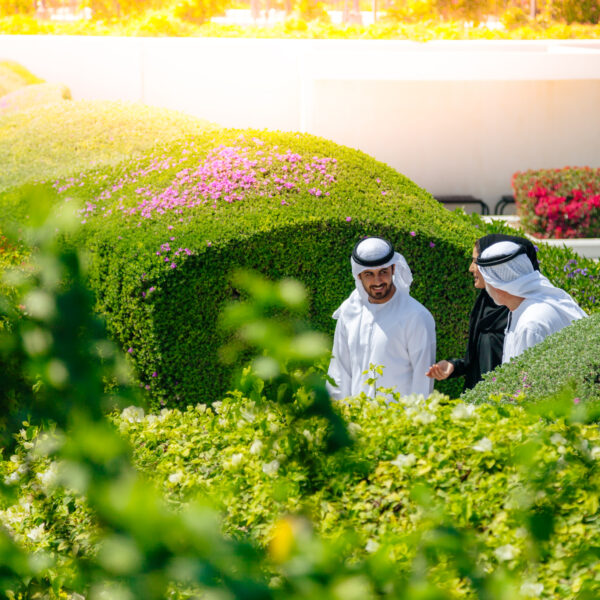 By 2025 we will be one of the top five wholly-owned
family businesses contributing to the UN SDGs.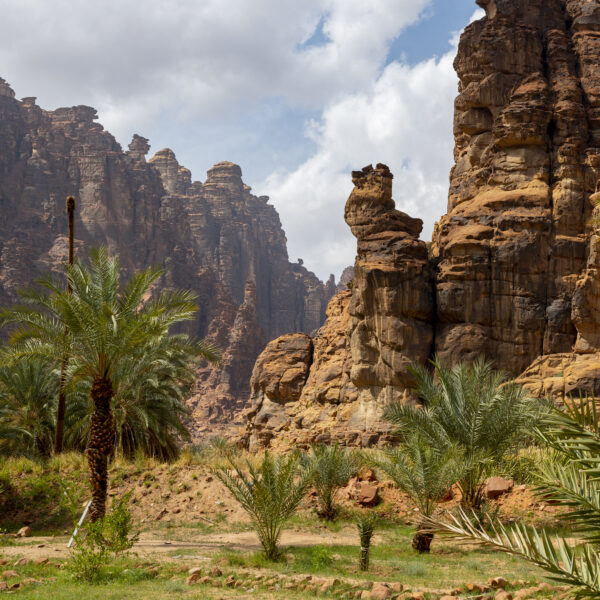 By 2030 we will achieve net zero in our CO2 emissions
across our investment portfolio.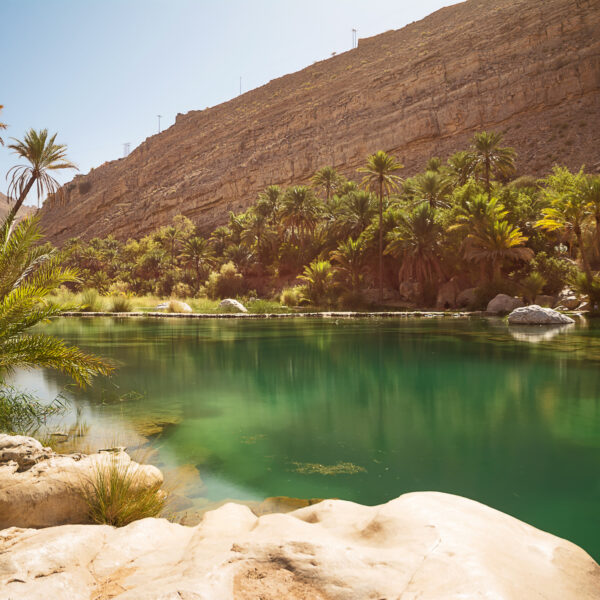 By 2040 we will achieve Nature Positive status across
our investment portfolio.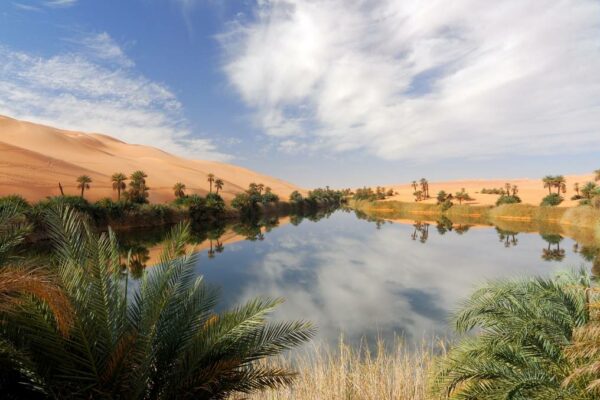 OUR SUSTAINABILITY APPROACH
Our decentralised approach means our portfolio companies are all at different stages in their sustainability journey. We use the framework described below to reduce bureaucracy and enable each company to focus on their most material issues, while the five stages of ADG's sustainability journey help us monitor and support portfolio businesses as they progress towards maturity.
The ADG sustainability journey
The five stages of ADG's sustainability journey help us monitor and
support portfolio businesses as they progress towards maturity.
RIGHT THING

Focused on establishing strong philanthropic activities and a shared understanding of sustainability.

Managing

Managing to remove, reduce and better managing risk and negative impact.

Optimising

Optimising the business for sustainability scientifically across scopes 1, 2 and 3.

Growing

Growing the business through more sustainable innovation.

Transforming

Transforming business models, sectors and systems.
Our framework
This framework guides all the companies in Al-Dabbagh Group to establish their own materiality, set their own goals and deliver positive impact in the best way they can.
The United Nations Sustainable Development Goals (SDGs) provide focus while Global Reporting Indicators (GRI) measure our progress on environmental, social, economic and governance. As signatories to the UN Global Compact (UNGC), we are committed to their principles of good corporate citizenship.
ENVIRONMENTAL
Our environemental focus
Waste Management

We aim to decrease our carbon footprint by improving our travel efficiency and last mile delivery, clubbing deliveries, carpooling, online meetings, and other initiatives.

Logistics Efficiency

We manage, segregate, and recycle our waste in all our different sectors. Our group companies innovate and invest in sustainable initiatives that create value from our waste discharge.

Water Recycle / Reuse

We monitor our water usage, find new solutions to reduce and improve our water usage, and/ or reuse/recycled/treat wastewater as fit for businesses' industries.

Energy Efficiency

We monitor our electricity and energy consumption quarterly and implement solutions that help reduce our electricity usage. And we aim to implement renewable energy solutions.
Health & Wellness

We prioritize the health and satisfaction of our employees by providing competitive benefits and complying with health & safety regulations; alongside improving safety measures across our range of business operations.

Talent Development

We invest in our people; providing our employees with proper educational and job training programs aiming to develop and improve their professional & personal skills.

Women in Leadership

We support women empowerment in our businesses; offering females the opportunity to lead and occupy senior positions to expand their expertise. In addition to providing equal employment rights for females in all positions.

Labor Rights & Responsible Sourcing

We respect human rights, and we stand against any unethical practices in the workplace and across our value chain. We continuously monitor any workplace complaints to improve and create better workplace conditions for all employees.
ECONOMIC
Our economic focus
Job Creation

We create projects, initiatives, partnerships, and platforms that contribute to creating a wide range of job opportunities.

Community Support

We sponsor social, environmental, cultural, and other sustainable events marked in our Sustainability Calendar. We support NGOs and other organizations that align with our values including but not limited to: quality education, and hunger elimination. We also encourage the communities we serve to participate in giving back via our social projects through donations, volunteering, and other acts.

Diversity & Inclusion

We implement a fair recruitment process which encourages diversity by selecting candidates with proper qualifications rather than basing decisions on their gender, race, nationality, language, age, religion, etc..
Al-Dabbagh Group companies use 25 GRI indicators to measure their progress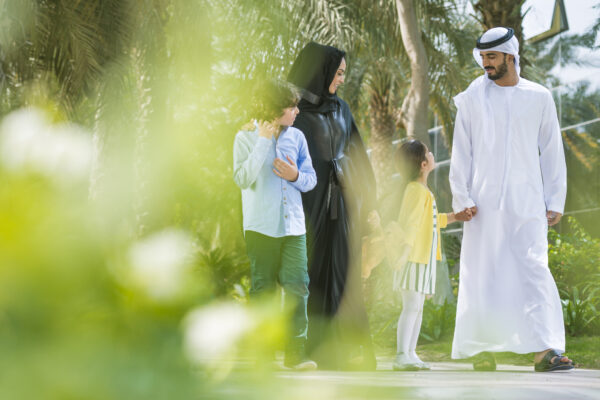 The foundation of our sustaining principle
Our sustaining principle can be broken down into the "4Ps": People, Planet, Philanthropy and Profit.  People and Planet help us stay focused on innovative ways to get closer to net zero and more sustainable ways of doing business. Philanthropy and Profit feed into our Giving and Earning values of Omnipreneurship and they ensure we are developing our colleagues and relationships with our customers, and ensuring a strong ethos is passed down through the Al-Dabbagh family for generations to come.
Our governance
Accountability and oversight across a diverse portfolio
The Sustainability Council is formed by Sustainability Leads from ADG's six flagship portfolio companies. There is considerable diversity across industries and sustainability maturity, so they meet quarterly to share learnings and insights, discuss challenges and pool resources to deliver bigger impact, faster.
Progress across the group's portfolio is measured through GRI indicators that each company reports on quarterly.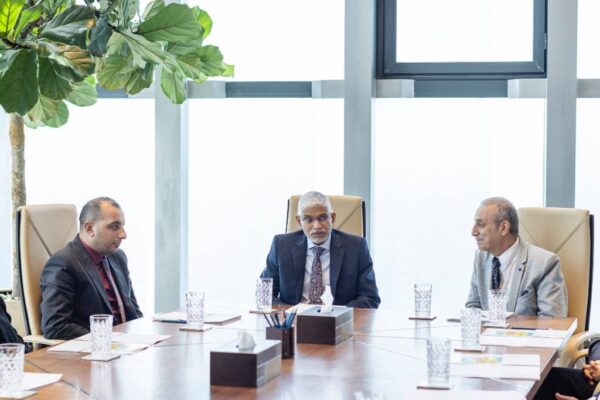 Translating goals into action
To achieve our goals group wide, we focus on the three areas of impact; reducing our environmental impact, building a more inclusive business and transforming business models to be more sustainable.
The companies in ADG's portfolio are diverse, so we take a decentralised, rather than a directive approach, with regular reporting to make sure progress is being made. This decentralised approach is described below.
Group vision:
By 2025 we will be ranked amongst the global top five wholly owned family businesses in impactful giving.
Group mission:
To impact 1 billion people through our C33, ADF and ADG's verticals by 2025.
TANMIAH: CIRCULAR BUSINESS MODEL
Growing nature-based solutions to climate, waste and water issues
Tanmiah